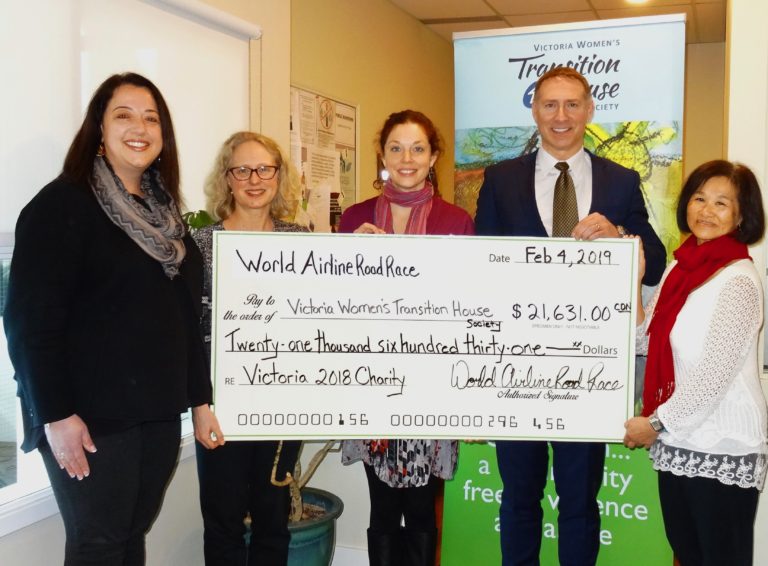 With great pleasure, we announce that a cheque in the amount of $21,631.00 CDN has been given by WARR to the 2018 Charity, Victoria Women's Transition House Society.  
Their Mission:
Victoria Women's Transition House Society, working collaboratively, provides shelter, support, counselling and education to women of all ages, with or without children, so that they can live free from the effects of abuse in intimate relationships. The Society strives to prevent and eliminate abuse through education, advocacy and partnerships. https://www.transitionhouse.net/
It is the mandate of WARR to give 10% of the yearly proceeds to a local charity chosen by the Host Committee.  This amount consists of WARR members' registration fees and sponsorship funds raised by the 2018 Air Canada/Jazz Host Committee.   We are honoured to be able to support a valuable cause in the local community.