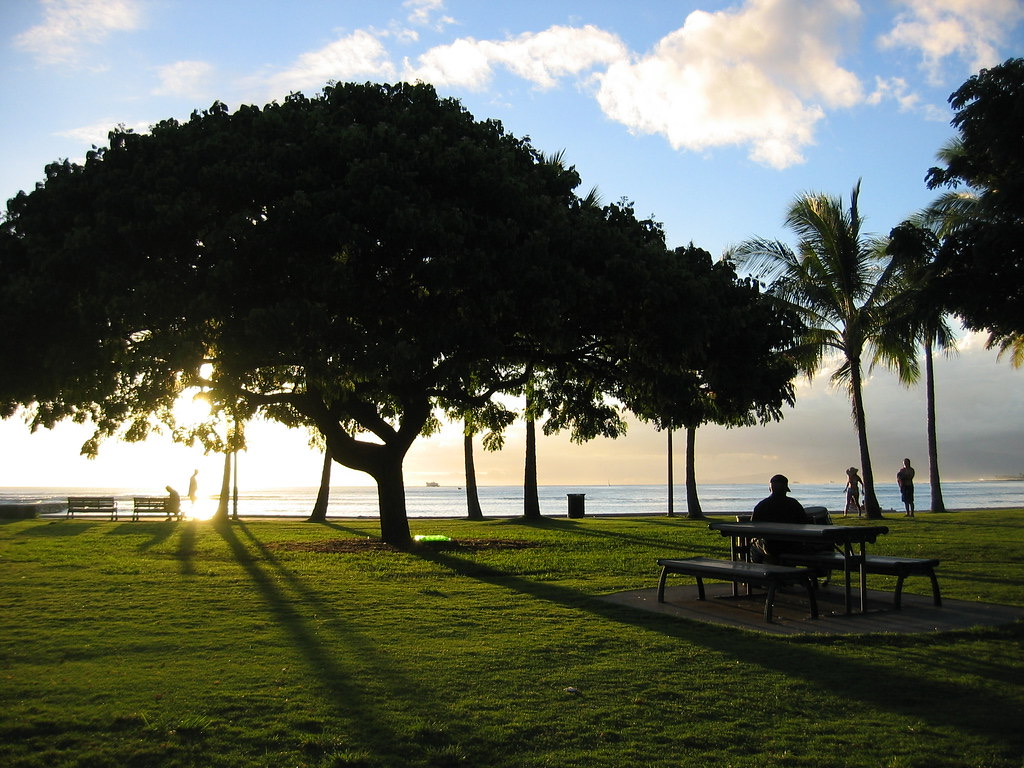 1600-1830
Kapi'olani Park - Bandstand
Bring a blanket and pack a picnic, while watching the sunset and trading for some great airline team shirts.  
Location: Bandstand
Picnic: 4:30pm
T-shirt trading: 5:00pm
Sunset: 6:00pm
The first WARR was held in San Francisco in 1982. There were less than 30 teams back then and most of the participants wore T-shirts from their favorite hometown races or shirts from their airline, local area, or country. Some of these shirts were traded during training jogs, at the hospitality room, or during the awards dinner (There was not a dance until WARR'86). It seemed that everyone wanted a shirt from some far-away place and because of this many more runners brought "local" shirts the next year in hopes of trading them and taking their "prized" T-shirt home with them. The British Airways team was the first to have a "team T-shirt" - displayed while attending the WARR Get-Acquainted Pool Party at WARR'84 in Honolulu. T-shirt trading and team T-shirts became the order of the day and the Get-Acquainted party evolved into the highly popular T-Shirt Swap Party. The Team T-shirts became such works of art that it was decided that an award should be presented to the airline whose team shirt best represent WARR.